Interior
Design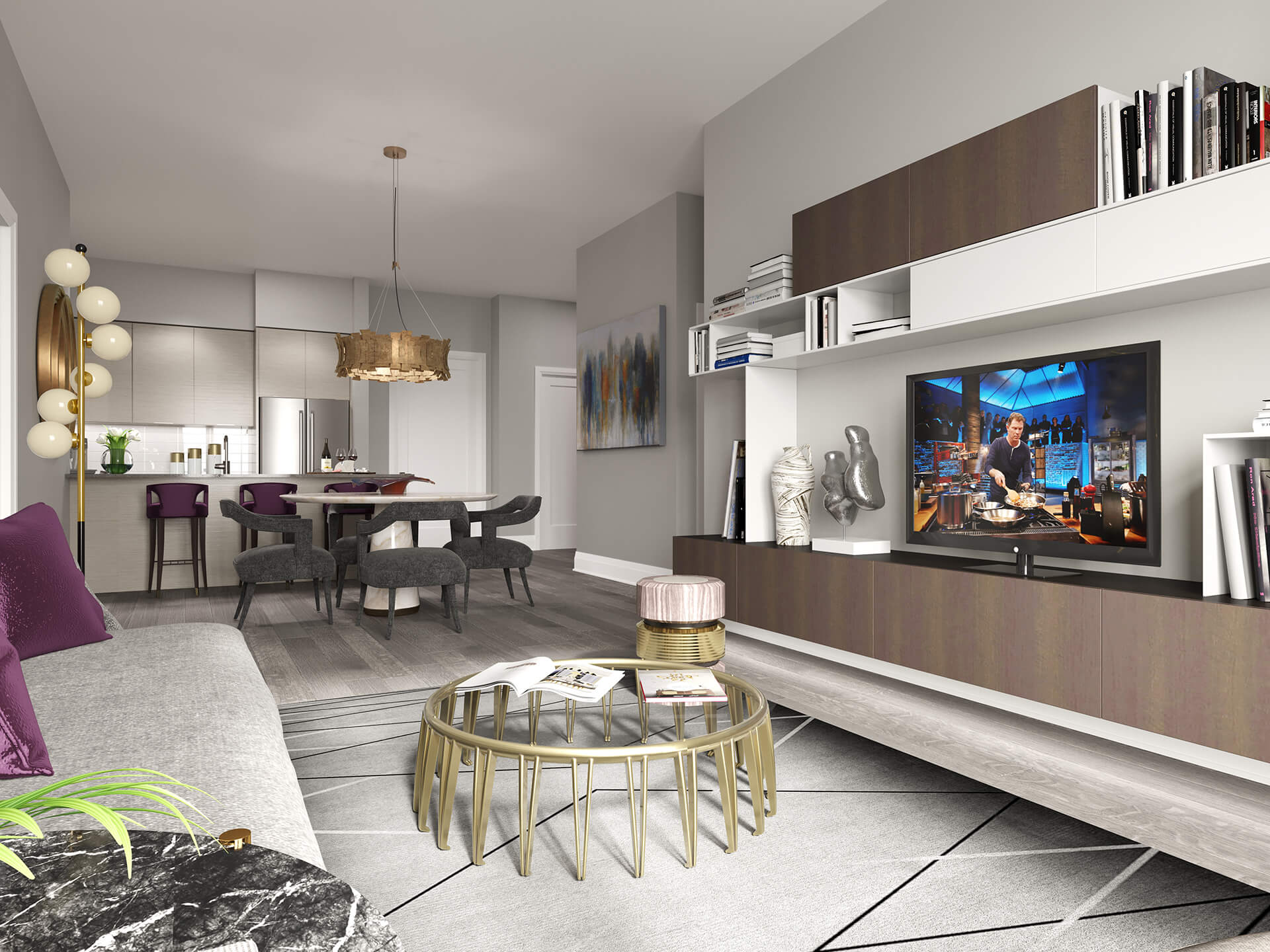 With high ceilings, gourmet kitchens, spa-like baths and floor-to-ceiling windows that offer sweeping views, life at MONACO will be as comfortable and soothing as it is inviting. Effortlessly sophisticated, each of the 1, 2 and 3-bedroom condos have been masterfully and thoughtfully designed, affording you ample room to entertain, relax or recharge after an invigorating day spent golfing, skiing, shopping or exploring gorgeous Georgian Bay.
Award Winning Designer
Marlene Card is a Registered Interior Designer with IDC (Interior Designers of Canada) designing fashion forward interiors since 1990. Founder of MC 2 Designs, a professional interior design firm.
specializing in condominium communities, private residences, hospitality and commercial industry in the GTA and the surrounding areas.
She has had great success working with the most acclaimed of architects, consultants, developers, and talented trades on award winning communities.
Marlene takes pride in working for homeowners directly; designing their new homes and being responsible for helping thousands of new homeowners enjoy their new living spaces. She is acclaimed for forecasting design trends and anticipating what investors and new homeowners are looking for in today's market.
A daring individual that lives for design and has the skills and resources to capture your ideas and take it to the highest level while keeping budgets intact. A zestful, stylish approach Marlene gives you that 'Wow" factor.